The Origin of "Nepbolt"
2018. January 15.
Nepbolt used to be a term everybody knew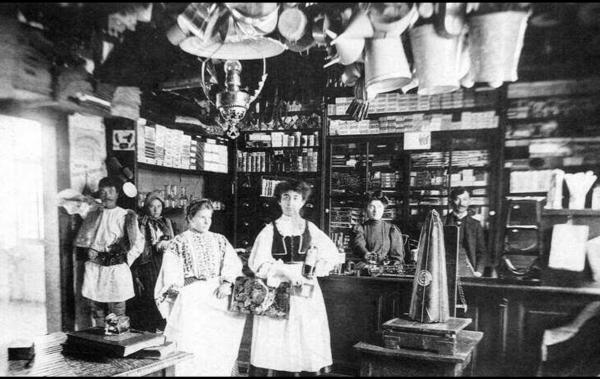 A flashback to the past…
From the 1950s until their closure in 2000, the term "Nepbolt" used to be popular all over Hungary. After the day's business and chores, everyone wished to go to "Nepbolt", (i.e. People's Shop) to buy their stuff for everyday necessities.
Due to the fact that the socialist sector first appeared in retail and wholesale trade in Hungary, in the new socialist settlements "Nepbolt" shops played a major role in reducing the gap between towns and villages. What we get in supermarkets today used to be bought in "Nepbolt" (later called General Stores) in the 20th century. There people could buy whatever they needed ... and purchase had its own ritual: the customer chose what they wanted to buy at the counter, then took a slip of paper with the list of items to the cash desk to pay, finally they returned to the counter with the receipt to get the purchased product. In older times, candies and spices were stored in small crates, with inscriptions on enamelled plates. When the customer was looking for something in short supply, they were always offered some substitute so that nobody would leave the shop displeased.
Those days trade was quite different, as there was no lorry transport. Instead, goods were carried from the train station to the shops with wagons, and in winter, with horse-drawn sleighs, which was a lot of hard work. People used to work a lot but the community was great and they enjoyed their jobs.
Our company is also based on these foundations.
Our company intends to preserve these beautiful old memories and traditions and to familiarise people all over the world with the values, ideas and atmosphere that "Nepbolt" offers.
We can overcome any obstacles as the team of "Nepbolt" has an outstanding pace of work and expertise. Our staff is keen to provide our present and future clients with the highest quality services, including guided tours of the premises and full customer service.